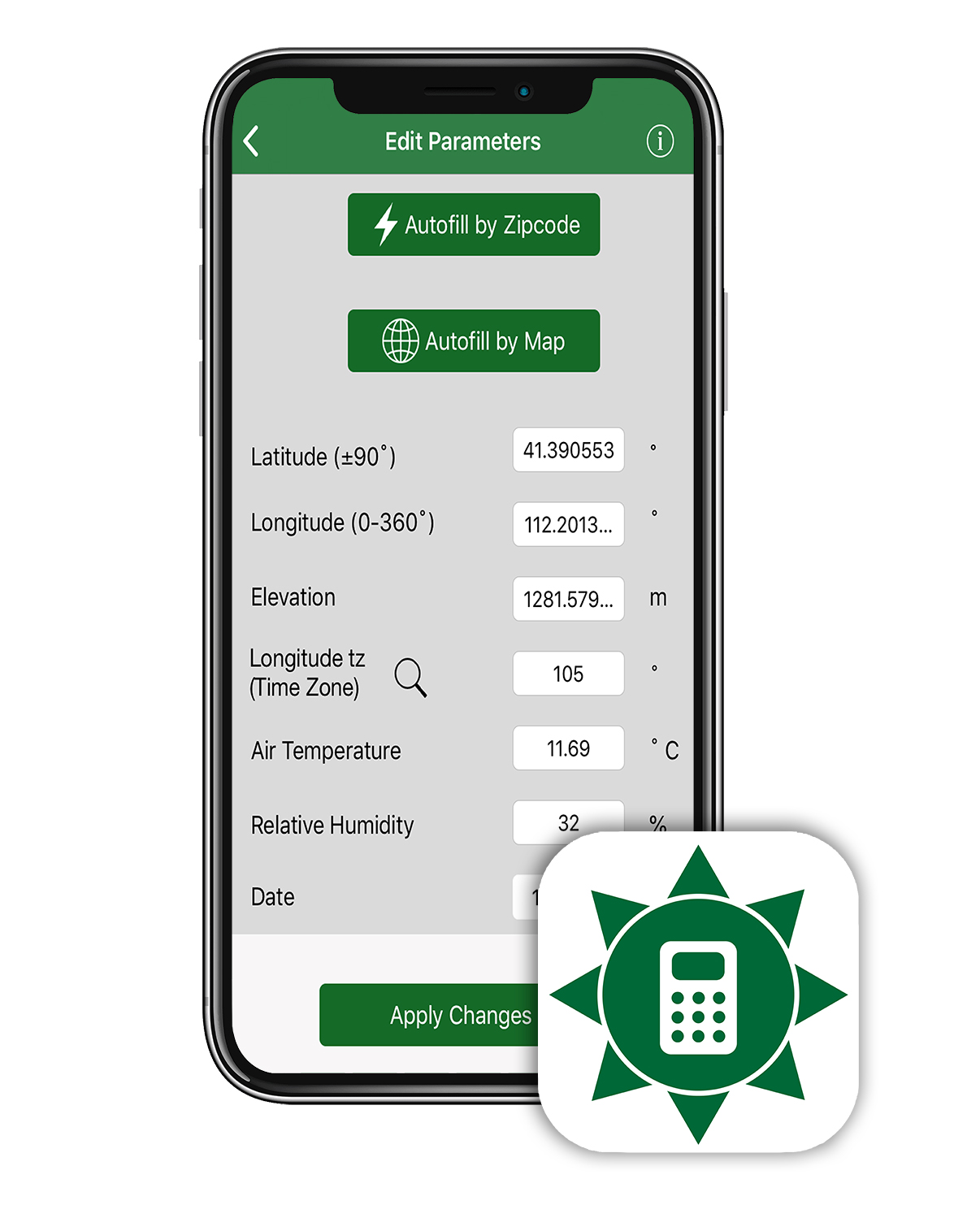 Clear Sky Calculator
This calculator determines the intensity of radiation falling on a horizontal surface at any time of the day in any location in the world. The primary use of this calculator is to determine the need for recalibration of radiation sensors. It is most accurate when used near solar noon in the summer months.
Autofill location, date, and time
Determine if sensors needs recalibration
View intermediate calculation values
No internet connection required
Easy to use
Free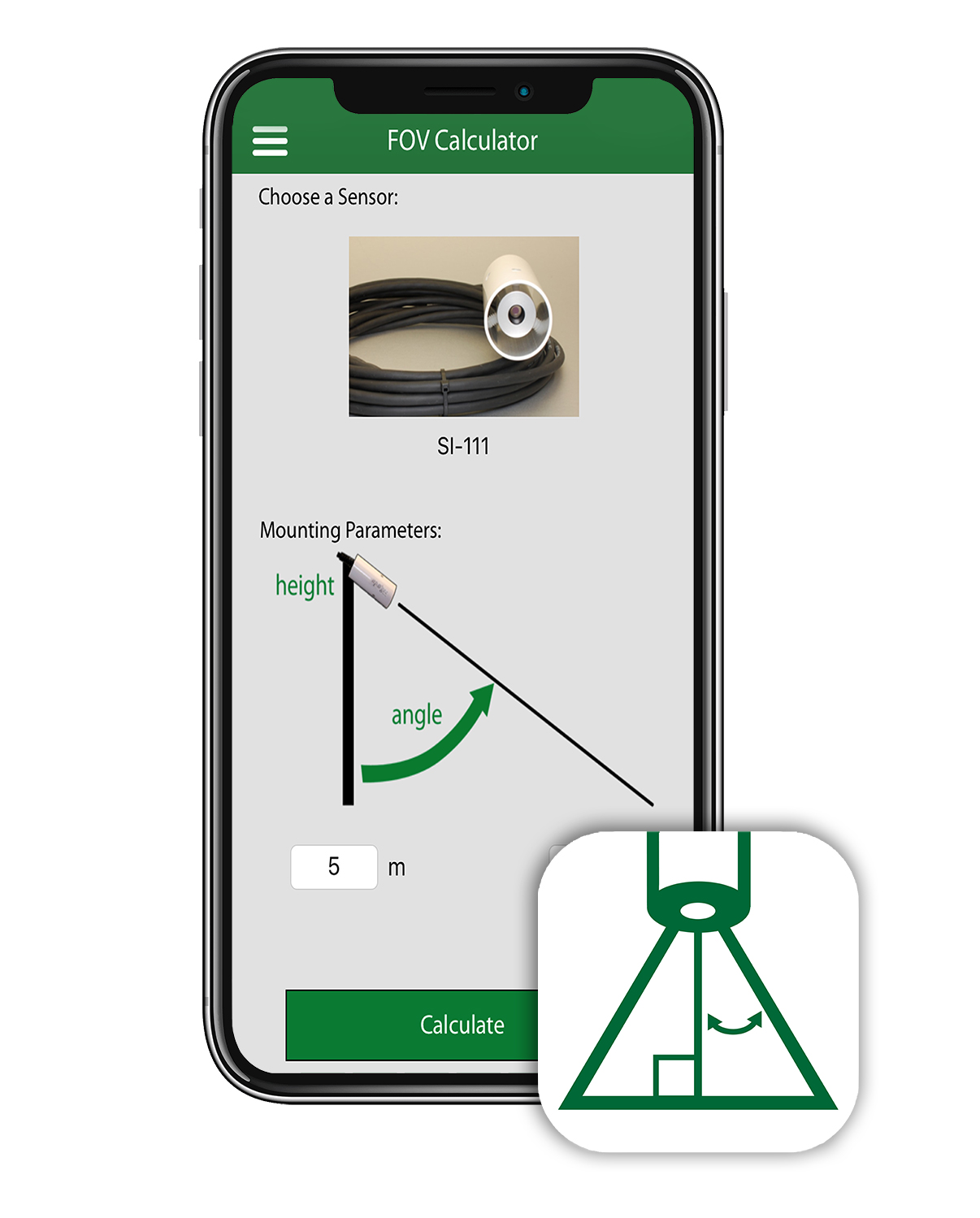 Field of View Calculator
This calculator offers a simple way to estimate visible surface area based on sensor height and angle. You are able to select any Apogee Infrared Radiometer model with differencing fields of view to compare results.
Quickly determine IRR target area size
View intermediate calculation values
No internet connection needed
Easy to use
Free