7-13-18 Quantum (PAR) Sensor Spectral Error Correction Tool
All PAR sensors will have some accuracy variance when measuring light sources other than the type used for factory calibration. At Apogee, we have developed a web app that quickly corrects for these spectral errors based on your light source. Watch the video or click the link below to learn more.
7-8-18 Apogee Oxygen Sensor Calibration and Readings Calculator
Oxygen sensors can be very tricky to calibrate. In this video, John Huber covers some of the frequently asked questions for the operation and calibration of our oxygen sensors.
6-7-18 Apogee Helps Donate Weather Station to Logan Library
Apogee Instruments, Campbell Scientific, and the Department of Plants and Soils and Climate at Utah State University are pleased to announce the dedication of a state-of-the-art educational weather observatory on the Logan, Utah library plaza. The dedication even was held on June 7th as the kickoff event for the summer reading program.
3-26-18 Marc van Iersel, Photosynthetic Efficiency: From Basic Science to Practical Solutions
The Apogee Instruments-Campbell Scientific Lecture series at Utah state University was honored to host Marc van Iersel for the PSC seminar on Monday, 26 March, 2018. He discussed recent studies on the synergistic effects of light quality on photosynthetic efficiency. Marc van Iersel is currently the Dooley Professor of Horticulture at the University of Georgia. He has made innovative use of photosynthetic gas exchange techniques with both single leaves and whole-plant canopies. His recent work has focused on quantifying the value of far-red photons in photosynthesis.
1-22-18 Digital and Amplified Outputs Now Available for Full-spectrum Quantum Sensor
Apogee Instruments' Full-Spectrum Quantum Sensor is now available in two new amplified voltage outputs and a digital SDI-12 output for easy integration into systems that are not designed for millivolt signals. The sensors have been designed to have all the circuitry inside the head, the same as our un-amplified sensor (
SQ-500
), allowing them to remain rugged and waterproof. The amplified models include the
SQ-512
with a 0-2.5 V output and the
SQ-515
with a 0-5 V output. The
SQ-521
is a digital sensor that uses SDI-12 communication protocol.
1-18-18 Determining Grow Light Position Using a PAR Meter
Determining the best position for your grow light isn't always a simple task. Each light distributes light differently on the grow area making it difficult to know where to position the light for maximum yield. To help growers determine the right position, lighting manufacturers will provide a recommended hanging height for the light, the area the light will cover at the recommended height, and a photosynthetically active radiation (PAR) value for the light. Although this information can be a great starting point, it down's tell growers the amount, or distribution, of usable light throughout the grow space. To give growers a better understanding of usable light in grow space, MIGRO, a developer of advanced grow lights, purchased an Apogee Instruments Full-spectrum Quantum Sensor.
12-13-17 Chlorophyll Meter User Guide
Watch Apogee's latest how-to video to learn everything you need to know to start taking chlorophyll measurements with your MC-100 Chlorophyll Concentration Meter. In this video, Schuyler Smith, of Apogee Instruments, will teach you how to take measurements using the MC-100 in SPAD, CCI and µmol of chlorophyll per square meter of plant leaf area units, and will how you how to download your data onto your computer for analysis.
4-10-17 How to Choose the Right Oxygen Sensor
Not sure which oxygen sensor you need for your application? In this video, Schuyler Smith of Apogee Instruments, covers the different oxygen sensor models we offer, applications they are best suited for, and which accessories are needed for those applications.
3-9-17 Dr. Bruce Bugbee Investigator on NASA's Newly Initiated 'Cubes" Space Technology Research Institute
Dr. Bruce Bugbee, founder of Apogee Instruments, was selected as one of the scientists that will help NASA develop new technology to help humans live on Mars. Bugbee, a professor in USU's Department of Plants, Soils and Climate has collaborated with NASA for more than 30 years to study regenerative systems and the effects of microgravity on plants. He will now be front and center with USU's Lance Seefeldt in the $15 million, five year project by NASA to initiate the new Space Technology Research Institute, "Center for the Utilization of Biological Engineering in Space" or CUBES.
2-24-16 Apogee SP-510 Thermopile Pyranometer Introduction
Mark Blonquist of Apogee Instruments gives an overview of the SP-510 Thermopile Pyranometer and compares it to Apogee's well-known silicon-cell pyranometers.
11-17-16 The Evolution of Net Radiometers
Are you modeling net radiation? In this video Dr. Bruce Bugbee, president of Apogee Instruments, discusses the evolution of net radiometers and why it is better to measure net radiation than model it. The video also talks about how the designs of older net radiometers influenced the design of the new Apogee Instruments SN-500 Net Radiometer, a research-grade, four component net radiometer that is highly accurate and moderately priced. The SN-500 features tiny internal heaters to keep the optics clear of any dew and frost, and measures and displays all-four components of net radiation, outputting the information in SDI-12 format to preserve data-logger channels.
11-2-16 Net Radiometer Release
Dr. Bruce Bugbee, President of Apogee Instruments, introduces Apogee's new four-component net radiometer. Dr. Bugbee begins the video by briefly introducing the research that preceded the net radiometer's development and influenced many of its design characteristics. The remainder of the video is spent discussing the unique design of Apogee's net radiometer including: small size and weight to reduce footprint on weather stations, separate measurements of the four components of net radiation for best accuracy, SDI-12 output to reduce data logger channel occupancy, and heated sensors with low power requirements. Apogee's new net radiometer is comparable in accuracy to other four component net radiometers such as the Kipp and Zonen CNR 4 and Hukseflux NR01, which can be seen in the video as well.
8-3-16 Principles of Energy Balance in Environmental Systems Video Series
Apogee Instruments is excited to introduce our Principles of Energy Balance in Environmental Systems free webinar lecture series. These videos are designed to give Apogee customers and distributors an introduction to energy balance principles and their application to plant growth, water use, and climate science.
The seven-part series is taught by Dr. Bruce Bugbee, a world-renowned professor of crop physiology at Utah State University and President of Apogee Instruments. Dr. Bugbee discusses principles based on the first law of thermodynamics including:
The seven components of the energy balance equation
The efficiency of photosynthesis
Shortwave, longwave, and net radiation
Radiation balance on Earth
Transpiration
Conduction and convection
Find the series, including lecture outlines and in class handouts, here >.
5-17-16 Apogee Headquarters Expansion Project Complete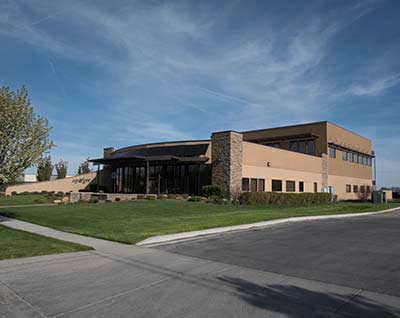 Apogee recently held an open house to celebrate our 20th anniversary and the completion of our expansion project that tripled the size of our headquarters. Joining us on May 10th, 2016 were many great university colleagues, customers, partners, neighbors, construction workers, and family members. After a brief speech by company president, Dr. Bruce Bugbee, the staff provided tours of the new facility including our expanded ESD-protected production area, an improved loading and shipping area, a machine-shop, a climate-controlled calibration lab, a photo/video studio, several engineering offices, a beautiful employee break room, a state-of-the-art classroom, and a museum of antique weather instruments.
The new facility features a highly-efficient design with large windows to utilize natural light, enhanced insulation, radiant floor heat, and louvered architectural awnings that are precisely angled at 22° to provide shade in the summer and allow the sun to pass through in winter. Along the front of the building, 17 new solar PV panels were added in a continuous arc to blend with the style of the facade. To monitor the many new building control systems, several Apogee sensors were installed, including infrared radiometers, thermistors, and pyranometers.
3-25-16 Dr. Bruce Bugbee, 2016 D. Wynne Thorne Research Award Recipient
Congratulations to Apogee founder, Dr. Bruce Bugbee for earning Utah State University's top research award: "For his continued demonstration of creative achievement and excellence in research, the College of Agriculture and Applied Sciences researcher is the 2016 D. Wynne Thorne Career Research Award recipient, the most prestigious research accolade given at USU."
10-3-15 The Martian Articles Featuring Dr. Bruce Bugbee
Loved Bruce's blog in the Huffington Post? Then check out other great articles with information on The Martian featuring Dr. Bruce Bugbee
here
.
10-2-15 Dr. Bruce Bugbee's Blog Post on The Martian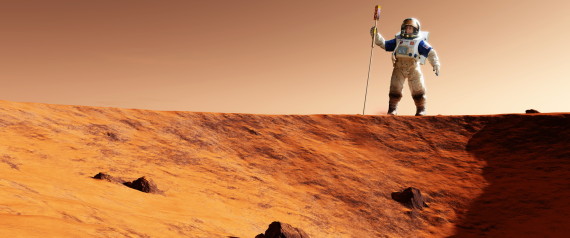 Apogee's founder Dr. Bruce Bugbee has been featured in a number of articles and interviews regarding the new movie The Martian. You can read his blog post on The Martian featured in the Huffington Post
here
.
8-14-15 Announcing Apogee's Building Expansion
Apogee is proud to announce the expansion of our headquarters. Apogee has come a long way since 1996, when Dr. Bruce Bugbee began creating and manufacturing his own instruments out of his garage. We are excited to see our new two-story, 10,000 ft. expansion take shape, which is expected to be complete in early 2016. The new section will include a greatly expanded production area, a new R&D lab, a state-of-the art training area, a marketing communications studio, and more.
9-1-14 Meteorological Technology International TS-100 Article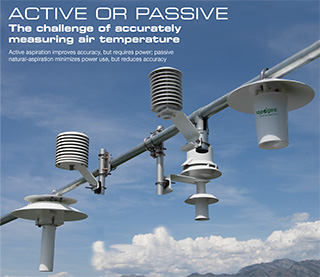 An article by Apogee's Mark Blonquist and Dr. Bruce Bugbee was published in the August 2014 issue of
Meteorological Technology International
. The article, "Active or Passive: The challenge of accurately measuring air temperature," describes the pros and cons of different air temperature measurement methods and the important gap filled in the market by Apogee's new TS-100 low-power aspirated radiation shield. Also included are data from Apogee's extensive field testing, and information on how the TS-100 is being used for different applications like the GAMUT network and in measuring record-setting cold temperatures at Peter Sinks, Utah. Click to read the article at
Meteorological Technology International
, or download a
PDF copy
here.
8-25-14 New Logo
We are proud to announce the launch of Apogee's new company logo as part of the ongoing evolution of our brand. Apogee has flourished since 1996 and we felt it was time for another change to reflect who we are today and symbolize our dynamic future. This wasn't a decision made lightly. We are proud of our rich history. That's why our new logo has retained some of the core elements while we added a modern touch. Here is an image of the changes we've made over the years.
In the upcoming months we will update all of our marketing collaterals, literature, manuals, product images, stationary, web site etc. with the new logo. This is a huge process that will take some time. If you are an Apogee distributor, we recommend using any existing Apogee branded materials until your stock runs out and then making the change. If you are a customer, please know that even though our logo has changed, we have not changed. We still have the same commitment to quality and service that has made us a leader in the industry. Be sure to check back on our site often as we have many other improvements in the works.
9-17-14 Apogee Visits Decagon Devices
R&D and marketing teams from Apogee have returned from a productive trip to Decagon Devices in Pullman, Washington. It's nice to have friends in the industry who share our values. As lifelong researchers and educators, both company founders, Dr. Gaylon Campbell and Dr. Bruce Bugbee, know the good that comes from making high-quality instruments more accessible to scientists around the world. When companies make the advancement of science the top priority, great things can happen.
1-23-14 Dr. Bruce Bugbee Awarded Chace County Chamber of Commerce 2014 Entrepreneur of the Year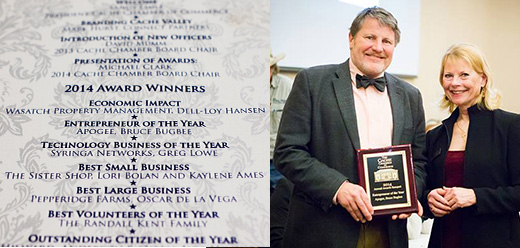 The Cache County Chamber of Commerce awarded Dr. Bruce Bugbee the 2014 Entrepreneur of the Year award for his leadership of Apogee Instruments, Inc. The award was presented at the chamber's annual awards banquet and featured a keynote address by Utah's lieutenant governor, Spencer J.Cox.
1-19-13 TEDx Turning Water into Food
Dr. Bruce Bugbee, Apogee's president, current USU professor, and world-class crop physiologist, spoke at the TEDxUSU "Survive" event, on November 5, 2013. His talk was entitled "Turning Water into Food" which presented an analysis on the enormous water requirement for food production, reviewed the crisis in world water supply, and showed how small changes in diet can have a major impact on our global food-print.
9-1-13 4 Year Warranty
Apogee is continually improving the durability and reliability of our sensors. This ongoing process has reduced product failure to negligible levels. As a result, Apogee Instruments is proud to announce that, as of August 1, 2013, all products we manufacture now carry an industry leading
4 year warranty
. Visit our
warranty page
for details.
8-1-13 Apogee sponsors Utah State University Algae Biofuel Dragster
Apogee proudly sponsors the Utah State University Algae Biofuel Dragster